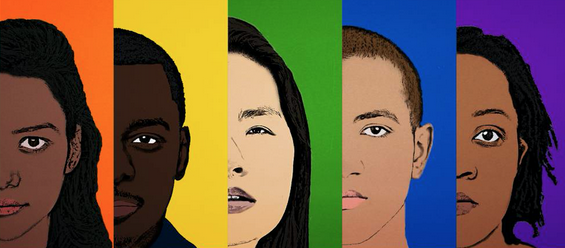 Mental health conditions do not discriminate based on race, color, gender or identity. Anyone can experience the challenges of mental illness regardless of their background. However, your concerns or experiences and how you understand and cope with these conditions may be different.
South Asian Mental Health
Latinx Mental Health
Black Mental Health
Asian Americans and Pacific Islanders
The hate against Asian American Pacific Islander communities has risen during the COVID-19 pandemic. The Counseling Center recognizes the anger, anxiety, and pain you may be feeling right now. As well as the need for mental health resources and the impact discrimination and hate crimes have on our students. Know that we stand in solidarity with you.
QTPOC Mental Health
Muslim Mental Health
Jewish Mental Health
POC Parent Resources
Webinars for Families of Students of Color:
Part 1: "Family Help In Coping with Stress Fosters Success of Students of Color"
Part 2: "What to Do? Parental Support for College Students in Distress"
Part 3: "Home for the Holidays. Supporting your Student through Transitions"
Relevant Podcasts
Resources for Allies